Norma Shields
Norma Shields trained under Yvonne Chouteau and Miguel Terekhov and performed with the Oklahoma City Civic Ballet. She performed with stellar dancers including Royes Fernandez, Lupe Serrano, Rosella Hightower, Maria Tallchief, Marjorie Tallchief, Moselyn Larkin, George Skibine, Melissa Hayden, Yvonne Chouteau and Miguel Terekhov. But soon teaching and directing became her passion. In 2018 she will celebrate her "55th"
year of teaching.
Mrs. Shields has served on the Board of Directors of the Chamber Symphony of the Metrocrest, Carrollton Music Teachers Association, Texas State Board of Dance Advisors, Dallas Dance Council President, Reaching Out and Touching Lives President, and Chairman of the National Piano Teachers Guild. She has been awarded Carrollton Music Teacher of the Year, listed on the National Honor Roll for Piano Teachers, and rec-
recognized by the American Biographical Institute and the International Biographical Centrer. She was founder of the First Artist in Residence Program for the Arts Council of Oklahoma and founded both Dance Institute
and the Ballet Foundation.
Norma Shields holds copyright for "The Discipline of the Arts, Vision for the Arts for the XXI Century, The Elements of Dance, and The Libretto of "The Nutcracker Opera-Ballet", "In God I Trust", "The Happy Prince" and "The Race to Freedom. She currently works exclusively with Timothy Brown, Composer on bringing new ballets to the stage as the Librettist. It is their passion to bring new works to the stage that uplift with a beautiful moral woven inside each libretto.
Leia hardimon
Leia Hardimon began her study of ballet in Oklahoma City and performed in her first professional performance at the age of five under the direction of Edward Villella. In Dallas, her professional training was at Dance Institute and the balletfoundation. During her studies she studied under Norma Shields, Artistic Director, Soili Arvola and Leo Ahonen. She was privately tutored for her ballerina roles by Madame Nathalie Krassovska. She was the first student to receive a"Professional Performance Diploma" from balletfoundation after performing the full-length repertoire of six
Classical Ballerina roles, six contemporary works and over fifty variations from Classical Ballets.
Mrs. Hardimon's performance repertoire inclues Lilac Fairy and Princess Aurora from Sleeping Beauty, Odette and Odile from Swan Lake, Medora from Le Corsaire, Giselle, Cinderella, Paquita, La Bayadere Demi Corps,
Spanish from Ramonda, Snow Queen and Sugar Plum from Nutcracker as well as many contemporary works.
Her partners include Jeff Hickman, Randy Rainwater, Richard Trimmer, Timour Boutasenkov (Bronze Medalist), and Norbert
Nirewicz (Silver Medalist).
Leia Hardimon is currently commissioned as the choreographer for world premiers of new ballets created by Librettist, Norma Shields and Composer, Timothy Brown. She also holds a Marketing and Education Degree. she is known Nationally for her passion to bring life stories to the stage. Her present project is in connection with a NY Times reporter's story of a young child of the street of NYC titled "Invisible Child".
Myatta Metzger
National Award Winning Choreographer
Advanced Jazz, Contemporary and Tap Instructor
Nathalie Dowsey
Ballerina and Choreographer
Advanced Classical and Contemporary Ballet Instructor
Hip Hop Instructor and Choreographer
Hip Hop Ministry Outreach through Suite Faith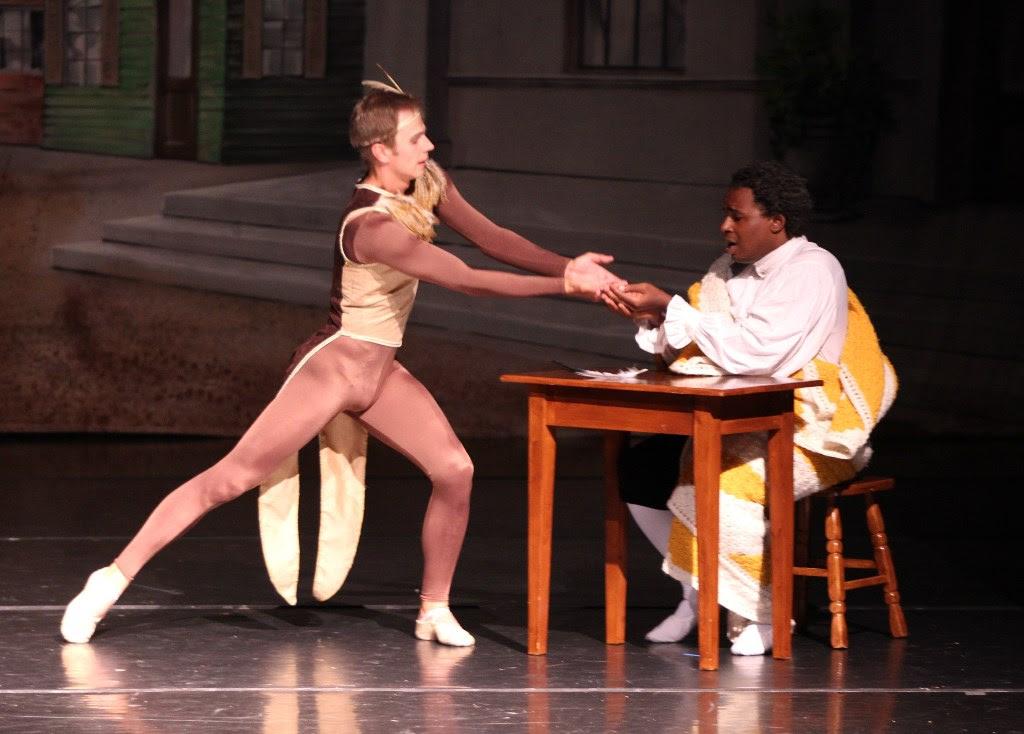 Professional Singer, Actor and Dancer
Musical Theatre Department Director
Holly Reichenstein
Adult Ballet Instructor
Professional Physical Therapist
Cathy Kinkade
Ballerina
Classical Ballet Rehearsal Mistress
Natalie Frank
Classical Ballet Tutorial Coach